La Générosité
Travailleurs autonomes
Cette catégorie s'adresse aux entrepreneurs indépendants, constitués ou non en société, travaillant à leur propre compte dans différents domaines d'activité (particuliers ou entreprises).
La Générosité
La Générosité œuvre dans le domaine agroalimentaire en offrant de la nourriture saine, prête à manger, fraîche ou congelée. Ses mets vedettes : l'empanada argentine gourmet, les alfajores au dulce de leche et des gâteaux faits sur mesure. L'entreprise s'est dotée d'une mission sociale en versant une partie de ses profits à des projets contribuant à l'éducation de base et à nourrir des enfants en situation de fragilité au Québec ou ailleurs dans le monde. À ses débuts, La Générosité limitait ses ventes à la région de Vaudreuil-Soulanges, alors qu'au cours de la dernière année, l'entreprise a étendu son réseau de distribution dans les régions de Montréal, de Québec et des Laurentides, en plus de faire une entrée aux États-Unis (Manhattan et Cape Cod).
Lauréat : La Générosité
Finalistes dans cette catégorie
La Petite Futée
Médecine énergétique Orchidée
Geneviève Juillet, joaillière
Studio de musique Sylvie Péladeau
-----------------------------------------------------------------
Le journal "d'Affaires" du Sud-Ouest, page 8 http://www.publications-sudouest.com/affaires_mai14.php

Martes, 26 de abril de 2016
La empanada argentina llegó al Parlamento de Canadá: La historia de Denise Stilmann y La Générosité

Denise Stilmann junto al diputado Peter Schiefke (Foto vía Peter Schiefke)
El pasado 8 de abril se celebró la Jornada Internacional de la Empanada, y para una argentina instalada en Canadá esta jornada fue, quizás, más movida que el promedio.
Denise Stilmann es la creadora de La Générosité, un proyecto culinario que ha ido creciendo no sólo entre la comunidad argentina en la provincia de Quebec, sino en todos aquellos que disfrutan de una buena empanada, inmigrantes, anglófonos, francófonos, no importa.
Su carrera ha ido en ascenso al punto que este 8 de abril llegó al Parlamento de Canadá. Como parte de la Jornada Internacional de la Empanada, Stilmann fue invitada a la sede del gobierno federal por el diputado de su región, Peter Schiefke, de la circunscripción de Vaudreuil-Soulange, donde esta madre de familia proveniente de Buenos Aires reside, específicamente en la ciudad de Saint-Lazare, al oeste de Montreal.
"Fue una experiencia súper interesante. Pudimos compartir con nuestro diputado, quien es un gran fanático de las empanadas y que siempre nos ha estado apoyando", señaló Stilmann en una entrevista con NM. "Me pareció interesante poder hablar sobre este plato que es tan común para nosotros en Latinoamérica pero que mucha gente todavía no conoce. Y además pudimos conversar sobre la integración de los inmigrantes en general y cómo muchas veces la comida puede ayudar en este proceso".
Integración a través de los sabores
Como muchas ideas que terminan teniendo éxito, La Générosité comenzó en 2011 de una forma natural, con ese efecto bola de nieve que permite ir paso a paso.
"Comencé compartiendo comida en las fiestas de los niños y con los amigos de aquí (la mayoría que son canadienses y no latinos) y fue una amiga quebequense que me decía que debía empezar a vender", explica Stilmann. "Comencé con tortas y pasteles argentinos y mi primera clienta de empanadas fue una paraguaya. Hoy tenemos también alfajores y chimichurri y siempre estamos buscando nuevos ideas, cosas que sumar. Me encanta porque la cocina es como mi laboratorio".
Con el éxito inicial vino el momento de las decisiones: ¿dejar la estabilidad a un lado y embarcarse en una nueva aventura con los dos pies dentro del bote? Stilmann no dudó en responder interiormente esta pregunta. "Me organicé, hice mi plan de negocios y conseguí una subvención a través de Emploi-Québec de un programa del que una amiga me habló. Otra amiga me ayudó en el diseño". Así fue dando esos primeros pasos como emprendedora. "Me di cuenta que la gente necesitaba conocernos y saber bien qué es lo que hacíamos, porque en realidad era un plato desconocido para muchos. Era trabajar en los detalles, en ponerle una foto a la tarjeta de presentación, un nombre. De esa forma comienzas a hacer la educación sobre estos platos".
La Générosité es un proyecto familiar en todo sentido. La receta de las empanadas salió de su suegra, admite Denise. Los alfajores que comenzaron a producir hace un tiempo están inspirados en la receta de su hermana y desde el año pasado, ante el éxito, su esposo Julián se unió al proyecto a tiempo completo. Se dejó la cocina de la casa y se industrializó más el proceso para atender la creciente demanda.
"Tenemos cinco años en esto y la recepción desde un principio ha sido genial, especialmente con las empanadas. Hoy el 60% de nuestros clientes son canadienses. A la gente de acá le gusta que se coma con la mano y además… la empanada tiene todos ingredientes que son de acá, es más sencillo para la gente descubrir este plato", explica Denise, con su acento argentino intacto luego de más de 10 años viviendo en tierras canadienses, pero bien mezclado con términos y expresiones propias del inglés y francés con el que lleva su rutina, y más importante, con el que hace negocios.
Los productos de La Générosité ya se encuentran en más de 20 comercios de Quebec y Ontario y su objetivo es seguir expandiendo su marca, al tiempo que seguirá promoviendo la integración y la diversidad a través de su mejor talento: la comida.
Pueden visitar su página web aquí.

Fotógrafo, periodista y uno de los fundadores de NM Noticias. Venezolano-canadiense con experiencia como periodista deportivo especializado en fútbol. Viven en Montreal desde hace varios años con s...
11 février 2016 -

Par Mathieu Ferland, Journaliste
La Générosité: un success story directement de l'Argentine jusqu'à Saint-Lazare.
Le parcours de Denise Stilmann, cette femme d'affaire venue s'établir dans la région en 2004 est digne des grandes histoires de réussites des dernières années. Travaillant autrefois en bureautique, elle est aujourd'hui reconnue comme l'une des spécialistes dans l'art de confectionner une spécialité de son pays natale, les alfajores.
Mme Stilmann et son mari ont tout d'abord émigré au Québec en 2004. « Nous hésitions beaucoup entre le Québec et l'Australie, mais nous avions déjà des connaissances qui s'étaient établis ici », raconte-t-elle. Conciliant le travail et la famille lors de ses premières années en sol québécois, elle demeure au foyer à la suite de la naissance de son second enfant. C'est à cette période que tout a commencé, alors qu'elle fait découvrir à son entourage les pâtisseries de l'Argentine, notamment les alfajores. « C'est une amie qui m'a suggéré de commencer à vendre les plats et les desserts que je confectionnais », raconte Mme Stilmann. De fil en aiguilles, le mot s'est passé. « J'ai fini par déposer une demande pour avoir droit au programme de soutient aux travailleurs autonomes afin de lancer mon entreprise », poursuit Mme Stilmann, qui fonde finalement La Générosité.
Consécration télévisuelle
Spécialisée dans les produits de l'Argentine, La Générosité a reçu la consécration télévisuelle en octobre 2015 alors que l'émission L'Épicerie consacrera un reportage complet au success story de Denise Stilmann. « Ce fut une coïncidence extraordinaire alors que j'ai appris mon vocabulaire culinaire francophone en regardant les épisodes de L'Épicerie alors que j'étais encore en Argentine », raconte Mme Stilmann. Lors de son passage, l'équipe de production nommera les alfajores de La Générosité comme étant les meilleurs produits au Québec. Une consécration qui fera tripler les vente de ce dessert pour dent sucrée. « C'était un vrai défi que de vendre des produits aussi méconnu au Québec », avoue Denise Stilmann, qui se dit fière d'avoir réussi un tel exploit.
---
Argentinian culture at the heart of St-Lazare family business
Published on: December 2, 2014 | Last Updated: December 2, 2014 7:28 PM EDT
MONTREAL, QUE.: NOVEMBER 30, 2014 -- Denise Stilmann makes chicken empanadas from her home in Saint-Lazare on Sunday November 30, 2014. She and her family established La Générosite three years ago, it is an Argentinian cuisine catering company. (Pierre Obendrauf / MONTREAL GAZETTE) Pierre Obendrauf / Montreal Gazette
Ten years ago, Denise Stilmann and Julian Ruiz moved to Montreal from Buenos Aires, fleeing an ongoing economical crisis.
Though they only had $3,000 to their name, the couple saw it as a fresh start in a new place to call home. At the first glimpse of snow, they rushed over to nearby Jarry Park at 11 p.m., camera in hand to capture the moment.
"It was all exciting," said Ruiz, who quickly found work as a technician.
It took Stilmann two weeks to find a job in a hotel restaurant downtown while juggling French classes at night. She had always loved to cook. As a teenager she hijacked her family's kitchen, and by the age of 16 she was taking baking classes, bored by being half the age of anyone else enrolled.
Besides the initial language barrier, Canada has been great since day one in 2004, they say. But something was missing.
In Argentina they spent nights scouring cities for the best restaurants. Not the classiest or most expensive restaurants, Stilmann notes, but the corner dives or hidden gems where real Argentinian cooks ran the kitchens.
In St-Lazare, where they moved in 2006, they craved the comfort of their homeland's food culture.
Stilmann missed the elaborate desserts and treats, Ruiz missed afternoon lunches with friends and family where wine poured freely and asado — picture beef grilling over a wood fire barbecue — was always a viable option.
So in 2011, together they started La Générosité — an Argentinian cuisine catering business they run out of their home. Stilmann started with alfajores, a traditional dessert that pairs two small hockey-puck-sized cakes together with dulce de leche. Ruiz convinced her to bring empanadas into the mix, which she learned to cook from his mother and grandmother back home.
"We tried to have our comfort food here, to reproduce it the best we can with the ingredients that we can find here," Ruiz said. "For Latin Americans, it's a comfort food, but for the people from here, I think it's more of an exotic treat."
Small accomplishments started adding up: tastings at SAQ's were well-received, their raspberry sour cream pie won the best pie in town contest, they took home the prize for "best autonomous workers" at the Vaudreuil-Soulanges Ovations awards last year. The business started taking off, and in three years the demand for their cooking has kept growing steadily.
Last month, Ruiz quit his job to start helping full time. Last week, the first industrial-sized mixer arrived at their home, placed in the basement they'll be turning into a cooking space this winter, equipped with an extra over, deep-freeze, mixers and countertop space to roll dough and pastries.
"We're trying to switch from homemade to semi-industrial, to do the process more quickly," Ruiz said. "If not, it's impossible to meet the demand."
At their home in St-Lazare, besides meeting that demand, maintaining their Argentinian culture takes top priority: their two children, Catalina, 9, and Matias, 6, are both born here, but they don't want them to forget where their family is from either.
Only Spanish is spoken in the household between the two of them, and movies and cartoons from back home are often watched. This year's World Cup, where Argentina lost in the final, was good for pride building.
La Générosité is the family's way of sharing that same culture with those around them.
"The same love and quality that we put in when we cook for our kids, goes in when we cook for our clients," Stilmann says.
When Catalina starts school each year, she asks to bring her mom's cooking in her lunch box to show classmates what her family eats. For her Grade 3 presentation at school next week, she'll be showing her class how to make empanadas, having recorded a video of the process at home.
"She wants to share our culture the same way we do," Stilmann says.
When family visits, they come bearing recipes of the new food trends happening back home, where they act as their eyes and ears.
For years, Stilmann had asked for recipes from a cousin of Ruiz's who was always in charge of baking the cakes for family reunions. Her requests had always been shot down, but after seeing what the family was trying to accomplish here, Stilmann finally received the recipes.
"They understand what we're trying to do," Stilmann said, "and why we do it."
Twitter: jessefeith
http://montrealgazette.com/news/local-news/off-island-gazette/argentinian-culture-at-the-heart-of-st-lazare-family-business
---
Notre idée de "Branding" chez La Générosité.
Capsule Parlons d'Affaires. 2015
---
Comment ils sont faits ? Alfajores au chocolat.
How is made: Our chocolate alfajores.
---
À mon affaire, Viva Media

http://www.amonaffaire.com/entreprises-de-chez-nous/ovations-vaudreuil-soulanges/la-generosite/#comment-183
---
Le journal "d'Affaires" du Sud-Ouest, page 8 http://www.publications-sudouest.com/affaires_mai14.php

---
Mon gâteau en piano pour la conférence de presse de la Maison Trestler. Gâteau pour 25 personnes. My piano cake for La Maison Trestler' press conference.
Business Agenda magazine 13ava edición Avril 2014
http://businessagenda.ca/revista/abril2014.html
Faites circuler cette nouvelle ! Québec va manger d'empanadas et alfajores de La Générosité.
Journal La Presse+, section affaires, chez La Générosité. Jan 27, 2014
Merci Carl Marchand, journaliste de La Presse !!
Ovations 2013: Vaudreuil-Soulanges lauds success
Posted by the Editor // editor@hudsongazette.com // Nov 20th, 2013
Held at St. Lazare's Bar Chez Maurice last Wednesday, Ovations 2013 was an evening of recognition of the successes of colleagues and competitors. And as co-emcee Jean-Marc Blanchard noted, it proved the spirit of entrepreneurship and innovation is thriving in Vaudreuil-Soulanges, even in public, parapublic and non-profit organizations.
Some 47 businesses and organizations were entered in this year's fifth edition, competing in nine categories: arts and culture/tourism, events and attractions; business and services, small companies; business and services, medium-size companies; business and services, large companies; community action and social economy – small; community action and social economy – large; public, parapublic, municipal; autonomous workers; and micro-companies.
The evening's big winner was Auberge des Gallant, the landmark Ste. Marthe auberge which suffered a potentially disastrous fire in April 2012. The past year has seen Linda and Gerry Gallant, their three sons and staff overseeing construction of the new hotel wing and conference centre as well as refurbishing the entire inn while preserving its trademark rustic ambiance.
The Auberge des Gallant team was also honoured with a special award to an intergenerational family-run business where the succession is being planned. Linda Gallant quipped: "my goal was to marry a chef and I did. Plus, I procreated three chefs."
The Vaudreuil-Soulanges MRC won the public, parapublic, municipal prize for its Vaudreuil- Dorion ecocentre, the first of several recycling depots that will enable the region to help meet Quebec's goal of zero landfill by 2020. This was a personal triumph for MRC director-general Guy-Lin Beaudoin and deputy director-general Raymond Malo, who sold the concept to the region's mayors. The ecocentres will enable the MRC's 23 municipalities to delay or even avoid having to subsidize prohibitively expensive biomethanization and gasification facilities.
The atmosphere was relaxed and festive, with the crowd entusiastically greeting the announcement of each winner. Every category featured videos of the entrants courtesy of les Hebdos du Suroît and credit for the flawless staging goes to Chez Maurice owner Richard Chartrand. Sunny's Restaurant catered a steady flow of delicacies to the tables.
Even disappointments were instructive. Both Hudson entries lost (the Hudson Music Festival in the arts, culture, tourism and attractions category to the Choeur classique Vaudreuil-Soulanges and the Brunet Plus pharmacy to Action Physio-Sport among medium-sized businesses), but Brunet Plus's Michel Najm and Marc Rabbat put it all in perspective. "We're just happy and honoured to be here with international companies who do business worth hundreds of millions."
If applause was anything to go by, the biggest success story of the evening was also the smallest. St. Lazare's La Générosité and chef Denise Stilmann won in the autonomous workers category with her gourmet empanandas, cakes and other products. In her moving acceptance speech, the Argentine immigrant praised Quebec and Canada for giving her the opportunity to succeed. There was no greater testimony to the value of an event such as this.
by Alexis Boulanger
---
---
Best pie in town
by Jim Duff // jimduff@hudsongazette.com // Aug 21st, 2013
It was a tough call, admitted both judges. District 4 councillor Michel Lambert and pastry chef Thierry Juvien had the task of finding the winning entry among the nine pies submitted for last Tuesday's second annual St. Lazare Pie Contest. The nine couldn't have been more different, ranging from the traditional (deep dish apple, banana custard, pecan, sugar) to the avant-garde (chocolate raspberry torte) to the daring (a tofu creation sweetened with maple syrup and topped with dollops of whipped cream).
The judges were under considerable pressure to pick a winner quickly. It had begun to rain on the weekly Farmer's Market. Competitors, friends and families took shelter under kiosks in the town hall parking lot where the weekly Farmer's Market was winding down. It was excruciating watching the judges savouring each bite as the crowd waited for a taste. Most hadn't eaten since lunch.
Finally, a winner was declared. Denise Stilmann, accompanied by daughter Catalina Ruiz and son Mathias Ruiz, was awarded a $200 gift basket of Farmer's Market products for their raspberry sour cream pie, a light yet intensely satifying chilled creation quite unlike anything else on the table.
The best pie? As the contestants and spectators sampled the nine entries, most of us agreed they were all winners. — Jim Duff
---


La meilleure tarte en ville!
Concours de tartes à Saint-Lazare
Denise Stilmann, de même que ses deux enfants, Catalina et Mathias Ruiz, ont remporté la palme mardi dernier. Parmi les tartes proposées, les juges ont en effet tranché en leur faveur.
Le concours, qui se tient chaque année au grand bonheur des petits et des grands, est l'occasion idéale de se sucrer le bec! Au cœur du marché public de Saint-Lazare, les participants ont présenté leurs tartes aux membres du jury : Michel Lambert, maire remplaçant et conseiller du district 4 ainsi que Thierry Juvien, organisateur du marché public et pâtissier.
« Le choix n'a pas été facile cette année. Nous avons eu neuf participant(e)s qui sont tous et toutes, je dois l'avouer, d'excellents cordons-bleus! Merci encore une fois de votre belle participation », se sont exclamés les juges.
La palme revient toutefois à Denise Stilmann et ses deux enfants pour leur délicieuse tarte aux framboises et à la crème sûre. Une douceur qui a littéralement conquis le jury. Les gagnants ont mérité un panier-cadeau de produits locaux du marché public de Saint-Lazare, un prix d'une valeur de 200 $. Félicitations aux gagnants ainsi qu'à tous les participants pour ces petites douceurs!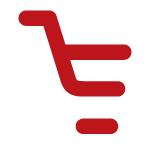 Merci d'avoir magasiné sur MonPanier.ca.

Vous avez été redirigé vers le site du commerçant pour finaliser votre achat.
Nous espérons que vous avez trouvé tout ce dont vous cherchiez.
Au plaisir de vous revoir prochainement!